SUPPORT ROGUE
It's easy to support the creation of original, adventurous, heart-felt, immersive experiences made by L.A. artists for Los Angeles.



Rogue Artists Ensemble is looking forward to our first full season since the world went awry, and...
help US TO Be Impossible

Support our 2023 season, including:
Schlitzie: Alive and Inside the Decaying Sideshow - Premiere!

Rogue Lab Season 3 - Readings, Workshops and Performances
Happy Fall: A Queer Stunt Spectacular - Workshop
How will these donations be making a difference?
Did you know it costs about $430 to pay for an actor's whole week of rehearsals? We're happy to say our most significant expense as an organization is ensuring we pay artists, performers, and theatre-makers for their time and your donations help make this possible!
We appreciate your help no matter the amount, as even just $20 can cover rehearsal space for an hour, $5 can help us buy supplies, and just sharing, helps get the word out about all Rogue has going on this year.
Follow our
Instagram
to learn about exclusive giveaways and see what some of your favorite puppets and people have been up to!

Contribute

All supporters get that special feeling of doing good, helping puppets and:
First dibs on tickets to Rogue shows

A 20% discount on purchases made at the

Rogue online shop
Invitations to exclusive behind the scenes opportunities and meet the artists events

A special twice yearly newsletter, sharing tidbits from the Rogue imagination factory
A GIFT for MONTHLY SUSTAINERS

Reocuring Monthly Donors also receive a special appreciation gift, mailed once a year directly to your door.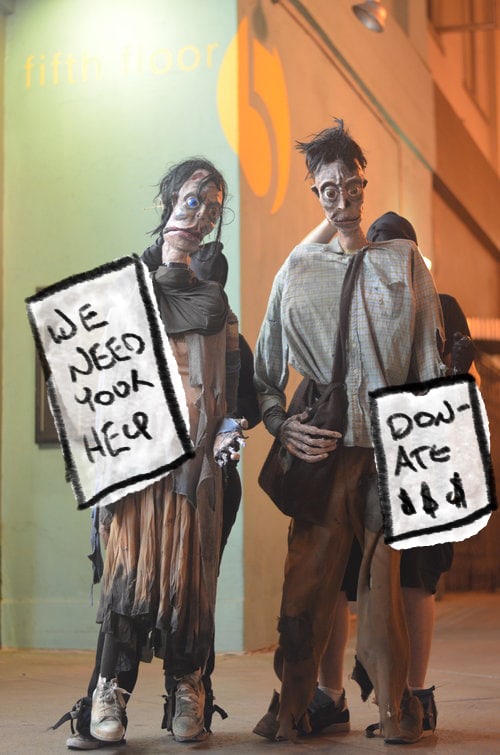 CURRENT SUPPORTERS


Rose Marie Acosta, Heather M. Askinrosie, Mary Baldry, Norma Bowles, Andrew Campbell, Christine Cawelti, Sean Cawelti, Capital Group Co. Charitable Foundation, Julia Dring, Jamie Maloney and Clifton Kester, Monique Spyke and Corey McCants, James Hodgdon and Ann Morgan, Laura Franke, Kayla Fredrick, Richard Galyon, Michael Garabed, Marjorie Gilberg, Ryan Hayashi, Mark Holden, Mateo and Noor Holden, Thomas Jacobson, Lynn Jeffries, Nathan Jenkins, Roberta Marie Jennings, Lawrence Jimenez, Mike Johnston, Kyle Jones, Marty Kaplan, Curtis Krick, Morgan Lariah, Sarah Meacham, Adam Mellema, Sparrow Morgan, Jan Munroe, Lex Nakashima, Dillon Nelson, Nhi Nguyen, Jetta Nicolaus, Destiny Osmialowski, Robyn Park, Sarah K Peters, Ron & Pam Peters, Joseph Pizzi, Bill and Tamara Pullman, Margie Ratliff, John and Linda Rebane, Margaret Royston, Kelly Schaich, Nina Silver, Stephen Swift, Miles Taber, Walter K. and Jennifer Tomes, Michael Vukmanic, Kelly Williams, Stacey Wilson


CURRENT BUSINESS SPONSORS

Union Bank of California, GREENWOLF, The Invisible Studios