LEARN
Rogue Artists Ensemble has been creating original, site-specific works of immersive, genre defying art for over 20 years.



Our APPROACH is inclusive, collaborative, combustable and always VERY Rogue.

Connecting with the diverse, unique and culturally rich communities in Los Angeles is an essential component to all of Rogue's work. We strive to build and strengthen our community by valuing what makes us different while embracing all the things that connect us. We are honored to have you as part of our community.


Dare to dream?
WORKSHOPS
Rogue offers workshops for kids and adults to promote community building while learning the traditional artforms of mask making, puppetry and performance with an emphasis on process and exploration.
What we offer:
Rod Puppet Making and Performance
Bunraku Newspaper Puppets Making and Performance
Improv
Building Community through Theatre Games
Sock Puppet Making and Performance
Mask Making and Performance
Shadow Puppet Making and Performance
Play Creation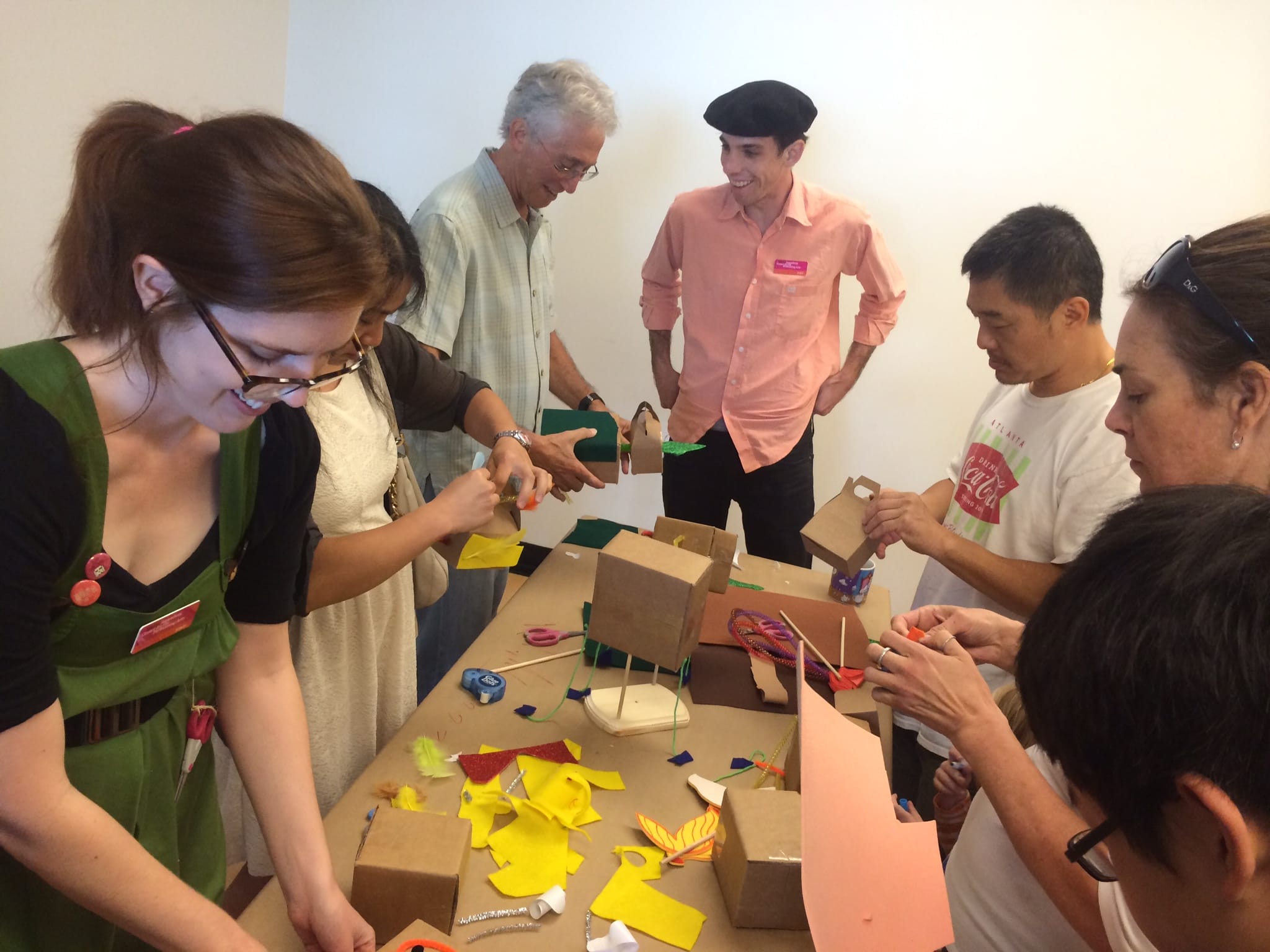 COMMUNITY BUILDING
Community building is essential to all Rogue projects. We are excited to share that process with you as we build our Rogue community and help you to strengthn bonds within your own community. We work with community organizations, theatre companies, libraries and more.
What we offer:
Identity and cultural mapping activities
Community art projects
Theatre of the Oppressed based Image Theatre Work
Games for Community Building
Exploring Identity through mask making
Strategies and techniques to engage audiences before or after performances
Learning Through Play
Best practices to enfold community building into the culture of your organization
Sharing practices based in Council and Restorative Justice circles
WATCH + LIKE + SUBSCRIBE
During the depths of the pandemic, with theaters shuttered and Rogue wanting to give artists continued opportunities to share their work, we created the Rogue Academy.
We created over a dozen videos with topics ranging from comedy to recording sound.
All the projects use simple materials (so you won't need to leave your house) and provide buckets of ideas for puppet and art making.
A few videos are below and the full series can be viewed on our
YouTube channel
.
#RogueAcademyLA #RogueArtistsEnsemble
Want to Hire us for a workshop or event?
Contact Us