LOVE NOTE
Produced with/ Commissioned by single line


LONELY? THE COLLECTOR IS WAITING
Rogue Artists Ensemble's Love Note is a free, interactive, solo audio expedition of your heart, taking place in West Hollywood's Plummer Park, where audience members can activate sonic narrative experiences at eight unique stops throughout the park. Using only your cell phone and headphones, you'll discover and listen to stories The Collector has compiled about romance, compassion, and connection, leading to a secret phone line, where your own love story will become part of The Collector's archive.
Inspirational stories? Yes! Romance? Yup! Pathos? You betcha! The community-contributed stories recorded during the run will be then woven back into the experience to create an ever-evolving tapestry of voices calling out for love and belonging.
Love Note is a collaborative creation exploring the transcendence of love beyond identity, boundaries, and definitions. Significant contributions and performances are contributed by members of the LGBTQIA+ community.
The experience does contain some mature themes and is not recommended for children.
Conceptualized by Lori Meeker with Rogue Artists Ensemble
Want to bring Love Note to your community?
Message Us
PREVIOUS PERFORMANCES

Plummer Park, West Hollywood, 2021
LISTEN

Enjoy the original audio and feel the love.
VIDEOS

PHOTOS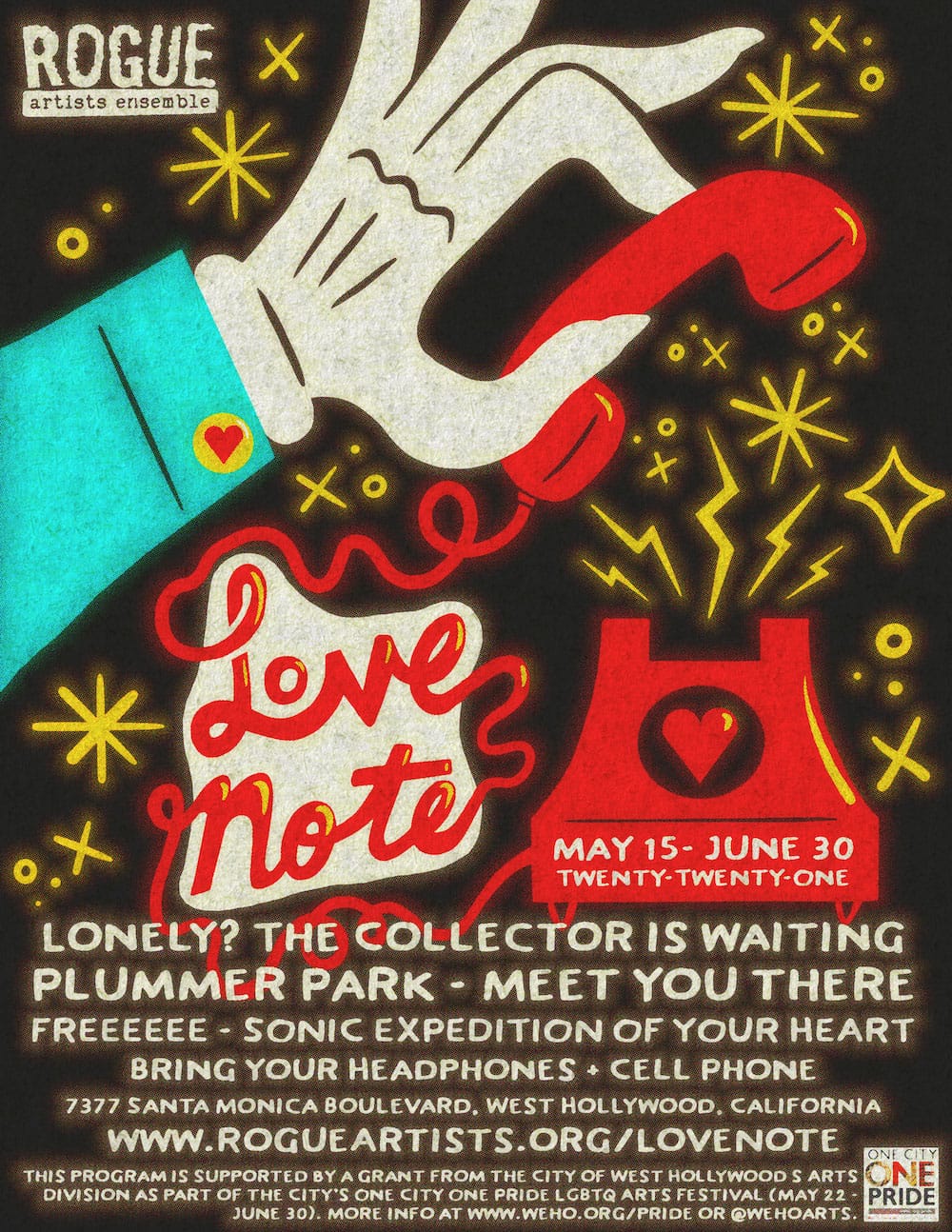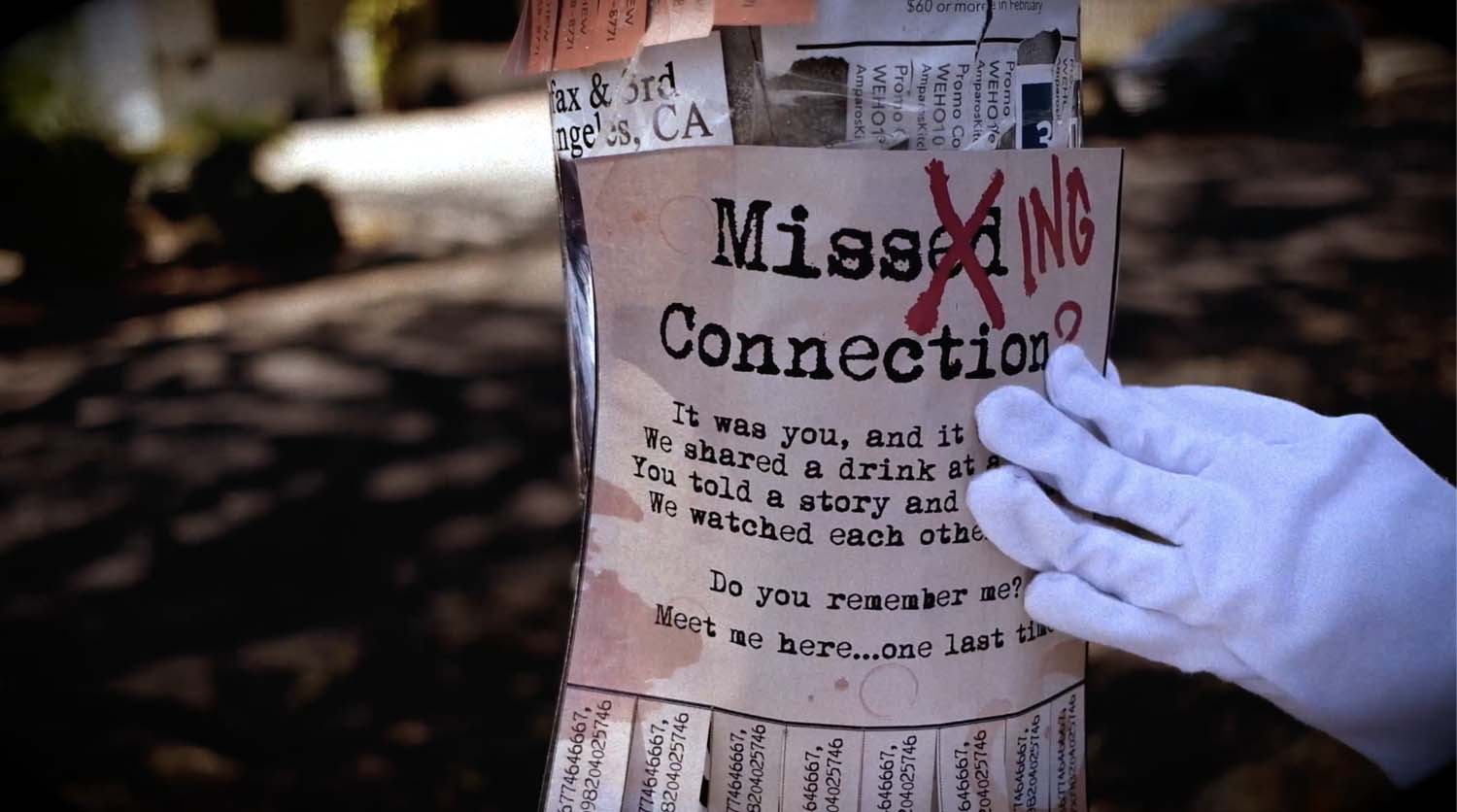 Creative Team

Lori Meeker - Head Writer
Sean T. Cawelti - Artistic Production
Andrew Tarr - Composer
Andrea Allmond - Composer, Sound Design
Stephanie O'Neill - Production Manager
Illustration - Erick Martinez
Diana Burbano - Contributing Artist
Lisa Dring - Contributing Artist
Mildred Lewis - Contributing Artist
Roger Q Mason - Contributing Artist
Jan Munroe - Contributing Artist
Sarah Kay Peters - Contributing Artist
Marta Portillo - Contributing Artist
Araceli Prasarttongosoth - Contributing Artist
Tiana Randall-Quant - Contributing Artist
Celia Mandela Rivera - Contributing Artist
Brian Sonia Wallace - Contributing Artist

PERFORMERS

Diana Burbano
Tom Dang
Lisa Sanaye Dring
Elena Goldenberg
Roger Q Mason
Jan Munroe
Sarah Kay Peters
Marta Portillo
Araceli Prasarttongosoth
Tiana Randall-Quant
Celia Mandela Rivera
Carene Rose Mekertichyan
Lionel Shelton
Brian Sonia Wallace


SPONSORS

City of West Hollywood One City One Pride, City of West Hollywood Arts Commission